I want the best
I want the best
– Chantale Roy
I grew up on the countryside, in a modest area, but I had 600 acres to explore. I had forests and fields that I have not even fully explored, so the space was rich and endless in my mind as a little girl. I went to a small elementary school where I was given a lot of freedom of artistic and academic expression. So, naturally, I've always wanted what was best in life.
Looks like I thought early on that, in a way, I was not born for a bun, even if this culture was very common where I come from…
Choosing a life food diet was a logical step. Where I live now for 10 years, there is an abundance of fresh, local, organic produce and food, etc. To me, these are conditions that facilitate a lifestyle to access to the best. Why would I limit myself? Any answer to this question can't cut my wings, thank God!
When I want to feed myself or when I want to prepare food, I know that by choosing the ingredients myself, chances are that I'll have the best quality.
For my personal use, I opt mostly for natural foods, such as :
– papaya
– cold-pressed coconut oil
– cucumber
– castor oil
– clay
– etc.
As a snack, I choose simple foods that I can easily bring, such as :
– cucumber
– banana
– dried apricots
– blueberries
– water (the great forgotten)
– etc.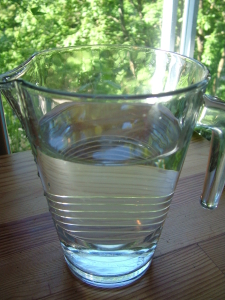 However, when I want something else, as a product for the body or as a snack, I look for what is best too! So, I like to use AnnMarie Gianni Organic Skin Care Products and Living Intentions Organic Raw Snacks.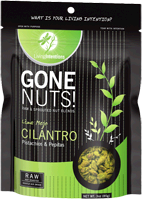 Self-love or recognition of my value are worthless abstract concepts if they are not applied in everyday life. Although I love to write, words make no sense to me… until an action reflecting them is manifested… "I love myself", "I worth a lot" are a good intentions… but every time I find myself eating or using a food or a high quality product, my intention becomes an action and lead to real and tangible results.
If I do what the general population does, I get the same results as the population gets. However, the majesty of the fields of my childhood, my unlimited creative space are still alive in me, and inevitably, I will always continue to recreate seeking what is best, because I know they exist and that I'm entitled to the best…
Until August 28, 2014, receive a free Living Intentions snack "Gone Nuts" when purchase online "Rawfreshing Cuisine" "Tout cru dans l'bec", "Crusine express 1" or my DVD set. (Please indicate your choice of snack when placing your order, while stocks last) www.chantaleroy.ca